I've got too many of these, so I'm going to offer two of them here.
The larger is Damascus steel and jigged bone, which I bought from Tommy this year at Blade. 3 1/4" blade, 7 1/2" o/a.
The smaller one I bought at the San Antonio ABS show last year. 2 3/4" blade, 6 3/8" overall.
Both are mint condition, never carried or used in any way. Tommy builds an exceptional knife, and his pocket knives are top shelf. You won't be disappointed.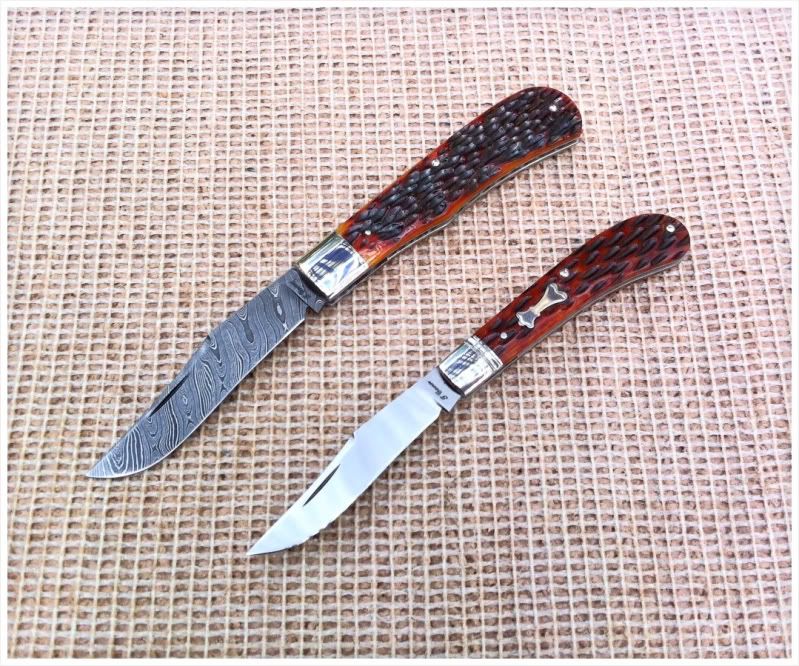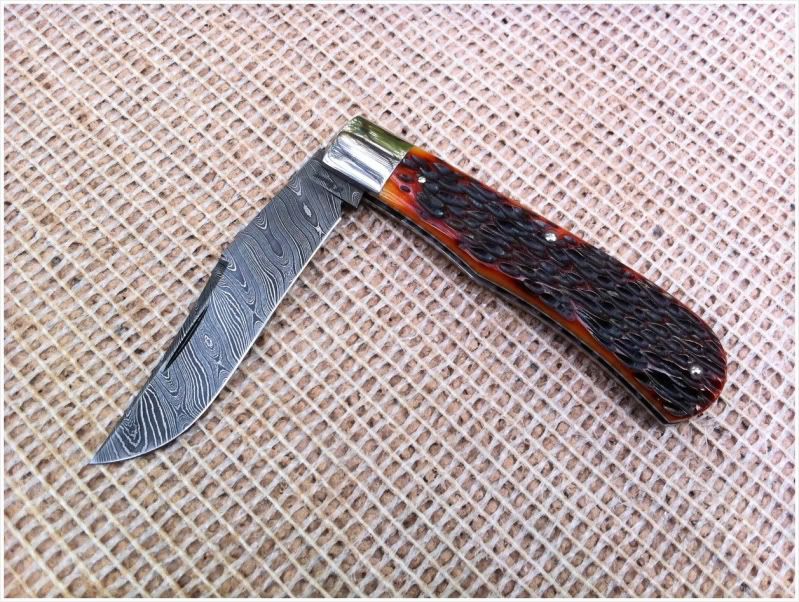 SOLD $350 for the small.
SOLD $600 for the larger Damascus.
You can email me at: elig (at) sent (dot) com
Thanks!